*Last updated March 2021*
Resources are located in the United States**
There are A LOT of good FREE resources like in the United States, these are just a few of those we know. We do not get any endorsement from the resources listed. The following is a list of crisis resources available and we hope can support your journey.
This list is intended to be a starting place and will likely change and grow over time. If you know of any resources in the United States that you think should be added to this list, please contact us and let us know.
This list is for informational purposes only and we cannot guarantee or vouch for any of the services listed.
***If you are in immediate/imminent danger please call 911 or go to the nearest emergency room***
-National-
Crisis Text Line is free, 24/7 support for those in crisis. Text 741741 from anywhere in the US to text with a trained Crisis Counselor. Crisis Text Line trains volunteers to support people in crisis. With over 100 million messages processed to date, we're growing quickly, but so is the need. Text HOME to 741741 in US
The National Suicide Prevention Lifeline provides free and confidential emotional support to people in suicidal crisis or emotional distress 24 hours a day, 7 days a week, across the United States. The Lifeline is comprised of a national network of over 150 local crisis centers, combining custom local care and resources with national standards and best practices.
Chat also available through the National Suicide Prevention Lifeline website.
1-800-273-8255
Domestic Violence
-National-
Operating around the clock, seven days a week, confidential and free of cost, the National Domestic Violence Hotline provides lifesaving tools and immediate support to enable victims to find safety and live lives free of abuse. Callers to The Hotline at 1-800-799-SAFE (7233) can expect highly trained, experienced advocates to offer compassionate support, crisis intervention information, educational services and referral services in more than 200 languages."
1-800-799-SAFE (7233) TTY – 1-800-787-3224
---
The National Human Trafficking Hotline connects victims and survivors of sex and labor trafficking with services and supports to get help and stay safe. The National Hotline also receives tips about potential situations of sex and labor trafficking and facilitates reporting that information to the appropriate authorities in certain cases.
The toll-free phone and SMS text lines and live online chat function are available 24 hours a day, 7 days a week, 365 days a year. Help is available in English or Spanish, or in more than 200 additional languages through an on-call interpreter.
1-888-373-7888 (TTY: 711)|Text 233733 Live Chat also available through website
---
Calling the National Sexual Assault Hotline gives you access to a range of free services including:
Confidential support from a trained staff member
Support finding a local health facility that is trained to care for survivors of sexual assault and offers services like sexual assault forensic exams
Someone to help you talk through what happened
Local resources that can assist with your next steps toward healing and recovery
Referrals for long term support in your area
Information about the laws in your community
Basic information about medical concerns
800.656.HOPE (4673)
Addiction/Substance Abuse
-National-
The Addiction Resource Center (ARC) supports patients, families, and providers with critical information about addiction and connects them to quality treatment and recovery resources through our vetted database.Every person is unique, and their treatment plan should be too. Our staff of trained counselors provides free, confidential support for anyone in need of help with a substance use-related issue, including patients, their families and providers.
1-833-301-4357
---
SAMHSA's National Helpline, 1-800-662-HELP (4357), (also known as the Treatment Referral Routing Service) or TTY: 1-800-487-4889 is a confidential, free, 24-hour-a-day, 365-day-a-year, information service, in English and Spanish, for individuals and family members facing mental and/or substance use disorders. This service provides referrals to local treatment facilities, support groups, and community-based organizations. Callers can also order free publications and other information.
LGBTQIA+
-National-
Trans Lifeline was founded in 2014 as a peer-support crisis hotline. The Hotline was, and still is, the only service in the country in which all operators are transgender. Because of the particularly vulnerable relationship transgender people have with police, it is also the only service in the country with a policy against non-consensual active rescue. 1-877-565-8860
---
The only national 24/7 crisis intervention and suicide prevention lifeline for LGBTQ young people under 25, available at 1-866-488-7386. Text and chat also available through the Trevor Project website.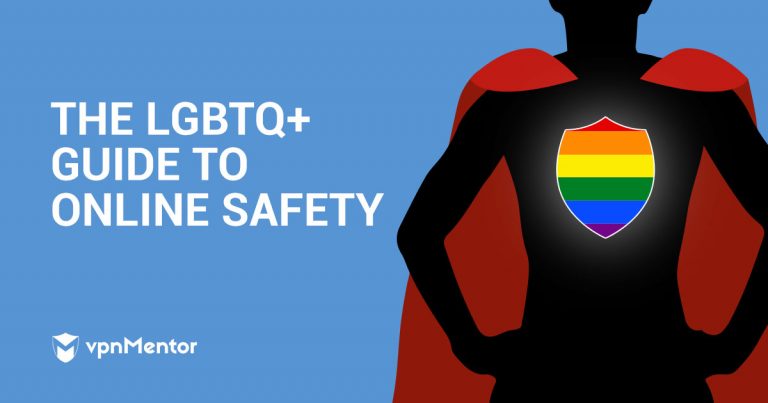 https://www.vpnmentor.com/blog/lgbtq-guide-online-safety/
Other Crisis Resources
-National-
The Disaster Distress Helpline, 1-800-985-5990, is a 24/7, 365-day-a–year, national hotline dedicated to providing immediate crisis counseling for people who are experiencing emotional distress related to any natural or human-caused disaster. This toll-free, multilingual, and confidential crisis support service is available to all residents in the United States and its territories. Stress, anxiety, and other depression-like symptoms are common reactions after a disaster. Call 1-800-985-5990 or text TalkWithUs to 66746 to connect with a trained crisis counselor.
Being a parent is a critically important job, 24 hours a day. It's not always easy. Call the National Parent Helpline® to get emotional support from a trained Advocate and become empowered and a stronger parent.
1-855- 4A PARENT
(1-855-427-2736)
HOURS OF OPERATION:
Monday through Friday
10:00 AM PST to 7:00 PM PST
The only accredited crisis line in the country for people aged 60 years and older, and adults living with disabilities. We also make on-going outreach calls to lonely older adults. 1-800-971-0016
Veterans
Safe Helpline is the Department of Defense's (DoD) sole hotline for members of the DoD community affected by sexual assault. Safe Helpline is completely anonymous, confidential, 24/7, specialized service—providing help and information anytime, anywhere.  A Safe Helpline user can access one-on-one support, peer-to-peer support, information, resources and self-care exercises 24/7 to aid in their recovery.  Since 2011, Safe Helpline has provided support and resources to thousands of members of the DoD community. 1-877-995-5247
---
Veterans who are homeless or at risk of homelessness—and their family members, friends and supporters—can make the call to or chat online with the National Call Center for Homeless Veterans, where trained counselors are ready to talk confidentially 24 hours a day, 7 days a week.
1-877-4AID VET (877-424-3838)
---
The Veterans Crisis Line is a free, confidential resource that's available to anyone, even if you're not registered with VA or enrolled in VA health care. The caring, qualified responders at the Veterans Crisis Line are specially trained and experienced in helping Veterans of all ages and circumstances.
Call 1-800-273-8255 and Press 1
Text 838255
Chat also available through Veterans Crisis Line website
---
WWP Talk is a free mental health support line where you'll be connected to a person who will listen, and help.
We know that having reliable support makes your journey easier. So in these weekly calls, you'll be heard without judgment. Together, we'll find a way to help, developing coping skills and a practical plan to work toward your goals, big or small.
For more information or to sign up for the program, call our Resource Center at 888.WWP.ALUM (997.2586) or 904.405.1213 from 9am-9pm EST, Monday-Friday.
-National-
A 24/7 crisis, resource and referral number for KIDS and PARENTS
text, chat, and email are also available through Your Life Your Voice from Boystown
1-800-448-3000
---
Highly-trained advocates offer support, information and advocacy to young people who have questions or concerns about their dating relationships. We also provide information and support to concerned friends and family members, teachers, counselors, service providers and members of law enforcement. Free and confidential phone, live chat and texting services are available 24/7/365.
Chat at www.loveisrespect.org
Text LOVEIS to 22522*
Call 1-866-331-9474
---
24-hour call center: 1-800-THE-LOST (1-800-843-5678)
---
NRS serves as the national communication system for runaway and homeless youth.
1-800-RUNAWAY or 1-800-786-2929
Chat and Email Services also available through the NRS website.